Ateneo de Manila University, through the leadership of University President Fr. Roberto Yap, S.J., current President of the Association of Jesuit Colleges and Universities-Asia Pacific (AJCU-AP), welcomed 16 delegates from 10 member institutions across 7 countries in the region for the International Networking Officers (INO) annual meeting from November 30 to December 2, 2022. Three delegates from The Beijing Center in China joined the meeting virtually via Zoom.
The INO annual meeting gathers its member institutions to review the association's ongoing initiatives and propose new ones aligned with the overarching goal of AJCU-AP to "promote friendship in service and leadership, to share discernment in mission, to facilitate cooperation and service, to develop the appropriate "Jesuit" brand of higher education, to engage in strategic planning, projects and programs for the higher educational apostolate" in Asia Pacific.
The 2022 INO annual meeting was attended onsite by delegates from Ateneo de Davao University (Philippines), Ateneo de Zamboanga University (Philippines), Xavier University – Ateneo de Cagayan (Philippines), Fu Jen Catholic University (Taiwan), Myanmar Leadership Institute (Myanmar), Sanata Dharma University (Indonesia), Sogang University (South Korea), Sophia University (Japan), and Xavier Learning Community (Thailand). Online attendees included Fr. Antonio Moreno, S.J., the President of the Jesuit Conference of Asia Pacific (JCAP), and delegates of The Beijing Center (China).
The agenda for the 2022 INO annual meeting included presentations and discussions of proposed initiatives. Fr. Johnny Go, S.J., Founding Dean of the Gokongwei Brothers School of Education and Learning Design (GBSEALD), presented training programs for administrators and faculty while Fr. Moreno provided suggestions from the Jesuit Conference of Asia Pacific (JCAP) for AJCU-AP Activities.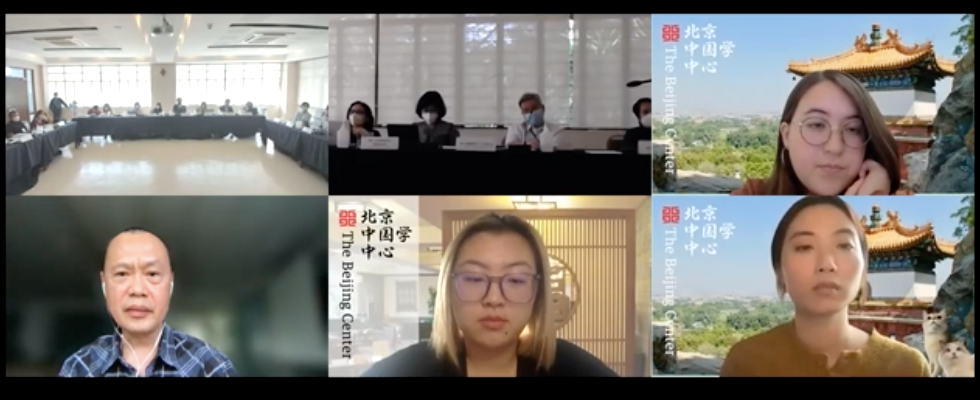 The next installments of the flagship programs of the association were also presented by its respective organizing member institutions. The 2023 Global Leadership Program (GLP) proposal was presented by Fr. Barnabé Hounguevou, S.J., Assistant to the Jesuit Mission Office of Fu Jen Catholic University. The 2023 Service Learning Program (SLP) proposal was delivered by Fr. Winai Boonlue, S.J., Director of Xavier Learning Community.
The delegates also participated in activities to further strengthen their ties, and gave our members a glimpse of Philippine history and culture.
Written by Angela Dominique Pavia, Office of International Relations, Ateneo de Manila University